Francisco Martín Molina (PhD)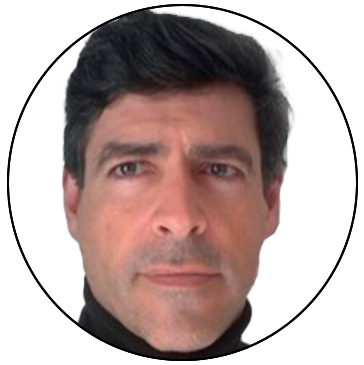 Dr Martin is Principal Investigator of the Gene and Cell therapy group at GENYO. His activity in the last 25 years has focused on developing new, more efficient and safer gene transfer systems for application in advanced therapies for the treatment of cancer and rare diseases. He worked at the Institute for Cancer Research (ICR) from 1995 to 1997 and later at the Windeyer Institute of Medical Sciences (UCL) from 1997 to 2002 in London (UK), focusing on vector development.
Retrovirals for the development of immunotherapy strategies against cancer. In 2002 he established his own Cell and Gene Therapy (CGT) research group as Ramón y Cajal hired at IPB López Neyra (CSIC) and since 2009 at GENYO. He is secretary of the Board of the Spanish Society of Gene and Cell Therapy. He is a member of the academic committee of the Doctoral Program in Biomedicine (University of Granada) and the Master of Immunology at the UGR. Since 2012 Dr. Martin has published more than 70 scientific and technical articles in international journals, including Nature Biotechnology, Journal of Molecular Biology, Trends in Biochemical Science, EMBO journal, Stem Cells, Molecular Therapy, Journal of Virology, Journal of Immunology, Arthritis & Rheumatism, journal of Virology, and others. His articles have been cited more than 1500 times and have an H = 22 index. He has generated 10 patents related to the development of SAFER AND MORE EFFICIENT gene delivery systems for rare disease gene therapy and immunotherapy against Cancer. Currently his interest is focused on the optimization of gene therapy tools for applications in rare diseases and cancer. In particular, he is studying how to improve the tools to be able to generate advanced therapy drugs (ATMPs) based on the genetic modification of hematopoietic stem cells and T cells. Using these technologies, his group is developing new therapeutic strategies (ATMPs) for the treatment of Pompe disease and refractory leukemia type B. Dr. Francisco Martin is the main founder and scientific advisor to LentiStem Biotech.
Contact:
LinkedIn: Francisco Martín Molina